Legal Disclaimer
Including Office Policies, and Affiliate Disclosure
In this document, "I", "my" and "you" refer to the client, and "Practitioner" refers to Katya Schade and Jessica Forget [and includes Dr. Lawrence Bagnell, staff members, representatives and/or entities of Bagnell Solutions and holisticinhealth.com].
Legal Disclaimer Statement – Bagnell Solutions Nutritional Services & HolisticinHealth.com 2021
According to the Federal Food, Drug, and Cosmetic Act (FD&C Act) as amended section 201 (g) (l), the term "drug" is defined to mean: Articles intended for use in the diagnosis, cure, mitigation, treatment, or prevention of disease.
A vitamin is not a drug, neither is a mineral, trace element, amino acid, herb, phyto cannabinoid or homeopathic remedy. Although a vitamin, mineral, trace element, amino acid, herb, phyto cannabinoid may have an effect on any disease process or symptoms, this does not mean that it can be misrepresented, or be classified as a drug by anyone. Therefore, please be advised that any suggested nutritional advice or dietary advice is not intended as any primary treatment and or therapy for any disease or particular bodily symptom.
I understand that it is recommended that I fully disclose all products that I am consuming (nutritional, herbal, prescription or over the counter medication and/or diet pills) prior to consenting to any testing. Nutritional counseling, vitamin recommendations, nutritional advice, and the adjunctive schedule of nutrition is provided solely to upgrade the quality of foods in the patient's diet in order to supply balanced nutrition that supports the physiological and biomechanical processes of the human body.
I attest that all information entered or written by me into any nutritional assessment forms including this Nutritional Health History is accurate, true, and correct regarding my entire health history and demographics. I understand that improving health takes time. If at any time during my care I do not feel that I am responding as expected, I will discuss it immediately with the Practitioner.
I acknowledge that the Practitioner is not a medical doctor. I understand that the Practitioner provides nutritional and other health related information to help me make the best health choices. Furthermore, I was informed that all treatment should be in conjunction with a physician of my own choosing. I understand that the Practitioner does not diagnose, treat, or claim to cure any diseases. Practitioner and Bagnell Solutions will not be held responsible for any preexisting medically diagnosed conditions, nor for any medical diagnosis.
The purpose of the Nutritional Services offered by Bagnell Solutions is to help the whole person reestablish balance through removing obstacles to health and encouraging the body's natural functioning processes. Bagnell Solution's Nutritional Services does NOT function as a physician, diagnose or treat disease, nor do their services replace the necessary services of a licensed physician. I have read this disclosure statement and understand the limitations of these services. I voluntarily seek these services for myself or legal ward. I assume full responsibility for this decision. 
Upon becoming a client I will be asked to sign this document. My signature is to acknowledge the fact I am aware that my treatments are not to substitute for any standard medical treatment. I furthered knowledge that I am fully responsible for any decisions and/or changes I make regarding my health and I will not hold the Practitioner, Dr. Lawrence Bagnell, staff members and/or representatives or entities of Bagnell Solutions liable for my own decisions, and the results of my decisions or of any natural treatment advice I may receive.
Office Policy – Bagnell Solutions Nutritional Services & HolisticinHealth.com 2023
The Practitioner believes that a clear definition of our office policies is very important. All clients' (active or inactive) services are rendered at will. There can be a separation at any time between parties. Practitioner has the right to refuse care at any time.
Appointment Policy
Multiple appointments may be scheduled for your convenience, to minimize waiting, and to help you adhere to your recommended care plan. We attempt to honor all appointments at the scheduled time. If you are late or early you may have to wait for the next available appointment.
Broken Appointment Fee
There is a $60 charge for "no-show" appointments if you fail to notify us in advance. In order to keep your progress on schedule, missed or forgotten appointments need to be rescheduled within 24 hours. If you repeatedly miss or reschedule your appointments or if you're repeatedly late, we may regretfully have to discharge you as a client. We understand that emergencies do arise and you may not be able to give us enough notice.
Financial Policy
I understand and agree that health insurance policies are an arrangement between an insurance carrier and myself. Nutritional Services rendered by Bagnell Solutions are typically not covered by insurance, FSA or HSA accounts, and Bagnell Solutions will not submit claims to my insurance company for nutritional services rendered. Payment for all products purchased, and any nutritional services rendered at Bagnell Solutions are due prior to services being rendered or products being picked up. Nutritional products may not be returned for any reason once they are purchased. 
I clearly understand that if I suspend, terminate or discontinue care, any fees for professional services rendered to me, including nutritional products, will be immediately due and payable. I also agree that I am responsible for all charges incurred in this office which include services provided and nutritional products. 
If for any reason I cannot keep my financial agreement, I will inform the Practitioner immediately to eliminate any misunderstandings. If I have the desire to continue to receive care, Practitioner will make every attempt to make affordable arrangements.
Affiliate Disclosure – Bagnell Solutions Nutritional Services & HolisticinHealth.com 2021
This website contains affiliate links to products. The Practitioner may receive a commission for purchases made through these links.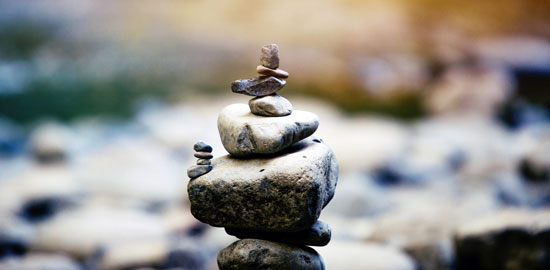 My Mission
To guide as many as possible, through education, coaching and example, on how to live a holistic and natural life, because we truly believe it's how we were designed.